Quick Info
Height          :       5′ 9"
Age                 :       41
Hometown   :       Ranchi
Bio / Wiki
Nickname    :     Mahi , Thala
Profession   :     Cricketer
Physical Stats & More
Height (Approx) :   Centimeter: 175 cm 
in meter                 :   1.75 m
in feet                     :   5′ 9" inches
Weight (Approx) :  70 kg  in kilogram 
165 lbs
Eye Colour             :  Dark Brown
Hair Colour            :  Black
Cricket
Test Debut             :    Vs Sri Lanka on Dec 26, 2005
ODI Debut              :    Vs Bangladesh on Dec 23, 2004
T20 Debut              :   Vs South Africa on Dec1, 2006
IPL Debut               :    Vs Kings Xi Punjab, 19 April 2008
Team                        :     Indian
coach                       :    Keshav Ranjan Banerjee
Handedness         :    right
Awards and Honors    :
Rajiv Gandhi Khel Ratna 2007
Padma Shri 2009
Padma Bhusan 2018
ICC Player of the Year 2008, 2009
MTV Youth Icon of the Year 2006
ICC Award For the Spirit of Cricket 2011
ICC Men ODI Team of the Decade 2011-20 (Captain and Wicketkeeper)
ICC Men T20 Team of the Decade 2011-20 (Captain and Wicketkeeper)
ICC Award for the Spirit of Cricket for Decade 2011-20
       T20 World Cup (2007), ICC ODI World Cup (2011) and ICC Champions Trophy (2013).
  MS Dhoni Stats  :    Statistics Test ODI T20 IPL
                                          Matches 90 350 98 205
                                          Innings 144 297 85 183
                                          Not-Out 16 84 42 69
                                          Runs 4876 10773 1617 4632
                                          Batting Average 38.09 50.58 37.60 40.63
                                          Ball-Faced 8248 12303 1617 3389
                                          Batting Strike Rate 59.12 87.56 126.13 136.68
                                          Best Score 224 183 56 84
                                          Half Centuries 33 73 02 23
                                          Centuries 06 10 00 00
                                          Double Centuries 01 00 00 00
                                          Total Fours/Sixes 544/78 826/229 116/52 313/216
                                          Catches 256 321 57 113
                                          Stumpings 38 123 34 39
MS Dhoni Stats Captaincy Stats  :   Captaincy Test ODI T20 IPL
                                                                          Matches 60 200 72 189
                                                                          Won 27 110 41 110
                                                                          Lost 18 74 28 78
                                                                          Tie 15 05 01 00
                                                                          No Result 00 11 02 01
  Win Percentage 45% 55% 56.95% 58.20%
Personal Life
Date of birth                                       :    7 July 1981
Age                                                         :     41 Years
Birth Place                                          :      Ranchi, Jharkhand
Zodiac Sign                                        :      Cancer
Nationality                                          :     Indian
Religion                                                :      Hinduism
Hometown                                           :     Ranchi, Jharkhand
Highschool                                          :     DAV Jawahar Vidya Mandir Ranchi, Jharkhand 
Educational Qualification             :      Bachelors in Commerce degree.
Present Residence Address        :      Ranchi Main Road, Ranchi, Jharkhand
Food Habits : 
 A bowl of wholesome porridge, fruits, nuts, and a full glass of                                                                     milk. For lunch, Dhoni indulges in the simplicity of home-                                                                                 cooked dal and chawal. For dinner, he prefers chapatis,                                                                                     veggies, and a refreshing salad.
Relationships & More
Marital status                                    :     Married
Family
Wife                                                        :      Sakshi Singh Dhoni
Daughter                                          :        Ziva
Parents                                            :      Devika Devi (Mother)
                                                                   Pan Singh Dhoni  (Father)
Siblings                                           :      Elder sister:

Jayanti Gupta
                                                                   Elder brother: 

Narendra Singh Dhoni
best friend                                    :   Paramjit Singh
favourite cricketr                      :     Sachin Tendulkar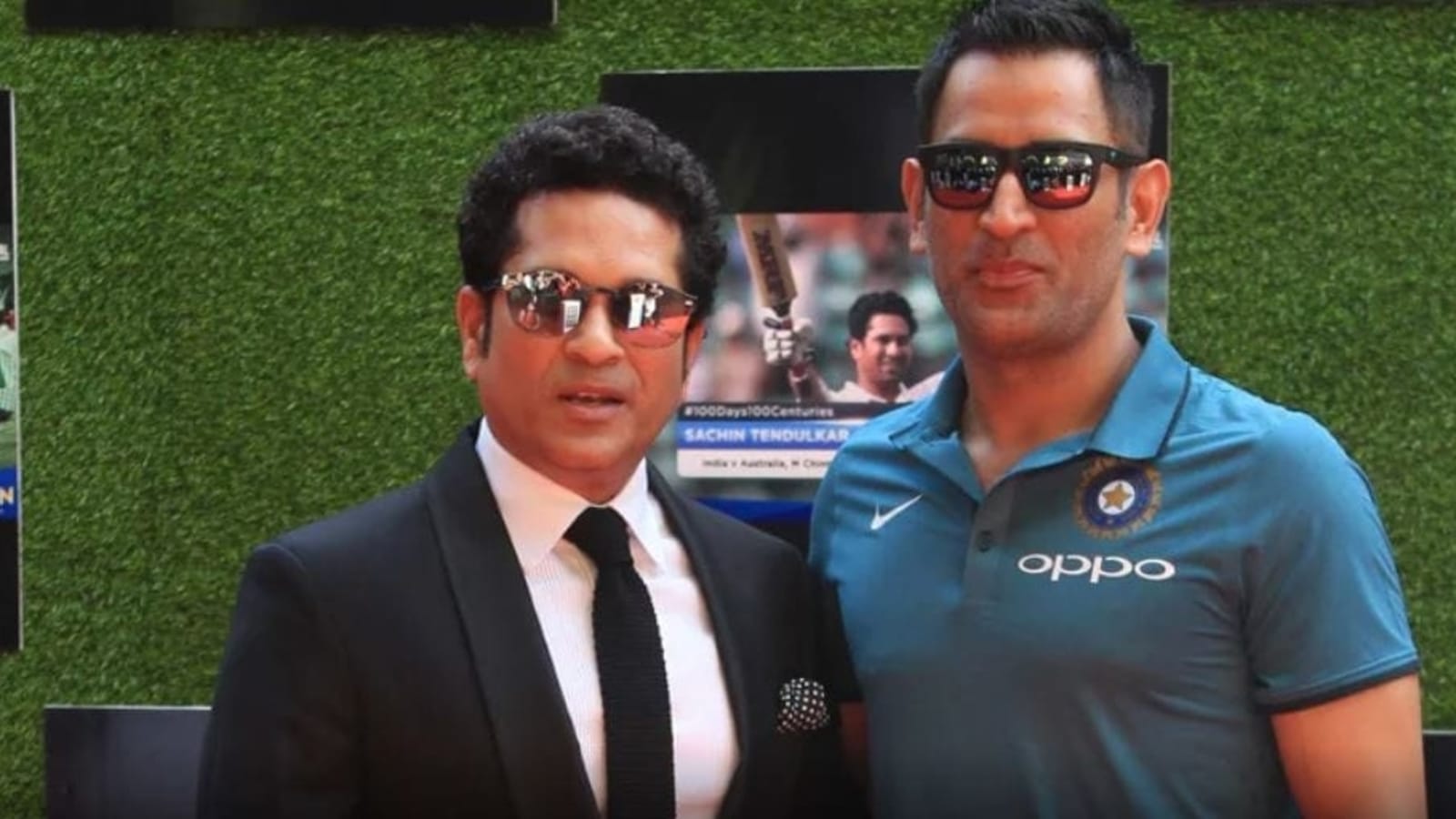 Favourites: 
Actor                                          :         Amitabh Bachchan
 footballer                                :         Messi
Hobbies                                    :         likes to ride bikes , biking, swimming, playing football and tennis.
5 surprising data about MS.Dhoni
Dhoni is one of the most  famed cricketers in the world. His  numerous successes and accolades are well known, but there are some amazing data about him that indeed some of his biggest  fans might not know. In this blog post, we 'll take a look at five surprising data about MS. Dhoni that you  no way  knew.   
1) Dhoni's love for football  
While MS.Dhoni is extensively known for his cricketing chops, not  numerous people know about his love for football. In fact, Dhoni is a huge addict of the sport and follows it  nearly. He's known to be a passionate supporter of both Manchester United and the Indian  public football  Team.
Dhoni has been spotted playing football in his free time with  musketeers and indeed his teammates from the indian team  Team. In one of his interviews, he revealed that he'd have pursued a career in football if he was not a cricketer. 
piecemeal from playing football, Dhoni has also invested in the sport. He's one of the co-owners of the Indian Super League  Team Chennaiyin FC and is  laboriously involved in the  Team's operations.  Dhoni's love for football goes beyond just watching and playing. He has also been involved in promoting the sport in India.
In 2017, he launched his own football academe called the MS Dhoni Football Academy in association with his Chennaiyin FC  Team. The academe aims to nurture  youthful football  gift in the country and give them a platform to showcase their chops. 
It's amazing to see how Dhoni balances his passion for both justice and football. His love for the sport has  surely added a new dimension to his  formerly  emotional personality.  
 2) Dhoni's passion for bikes
  numerous  fans of MS.Dhoni may not know that he's an  avaricious bike  fan. Dhoni has a passion for bikes and he's  frequently seen riding his superbikes in and around his birthplace in Ranchi. He's known to have a collection of high- end motorcycles, including a Kawasaki Ninja H2, Belligerent hag X132, and a Yamaha RD350. 
Dhoni's love for bikes began at an early age when he'd ride his friend's Yamaha RX 100 in his birthplace. Since  also, he has been fascinated by the power and  exhilaration that bikes offer. In fact, he indeed started a bike racing  Team called' MS Dhoni Racing Team India' in 2019, which participates in the FIM Supersport World Championship. 
Dhoni's passion for bikes has also  told  his style and personality. He's  frequently seen wearing biker jackets,  thrills, and sunglasses. In fact, his iconic long hair was also a result of his biker persona.  Despite his busy schedule as a cricketer and  Team captain, Dhoni makes sure to take some time out to indulge in his love for bikes. He's also known to attend bike rallies and events, where he interacts with his fellow bike  fans. 
3) Dhoni's Trip to the indian team 
 Team  The  trip of MS Dhoni to the indian team  Team is one of sheer determination and hard work. He hails from Ranchi, a small  city in Jharkhand, and had a passion for justice since his early nonage. still, it wasn't an easy path for him. 
Dhoni  originally played for his  academy  Team and gradationally worked his way up to play in the original leagues. He also worked as a ticket collector in the Indian Rail roads to support his family and fund his cricketing career.
It was during this time that his exceptional cricketing chops came to the notice of his trainers.  In 2004, Dhoni made his debut in the indian team  Team against Bangladesh in an ODI match. Though he didn't have a memorable  launch, he soon proved his worth as a talented cricketer.
His calm and composed  address and his capability to finish the game earned him the title of Captain Cool.  Over the times, Dhoni has been a  pivotal part of the indian team  Team, leading them to palm in the 2007 T20 World Cup, the 2010 and 2016 Asia Mugs, and the 2011 ICC Justice World Cup.
He also holds several records, including the most number of stumpings in  transnational justice.  Dhoni retired from  transnational justice in 2020, but his  donation to indian team will always be flashed back . His  trip from a small-  city boy to the captain of the indian team  Team is truly inspiring and a testament to the fact that with hard work and perseverance, anything is possible.   
4) Dhoni's  humanitarian work through his foundation
  piecemeal from being one of India's most successful justice captains,MS.Dhoni is also known for his  humanitarian work through his foundation. In 2010, Dhoni  innovated the" MS Dhoni Charitable Foundation" with the  end of giving back to society and helping depressed children. 
The foundation has been involved in  colorful charitable conditioning  similar as  erecting  seminaries,  giving  plutocrat for medical treatments, and promoting sports education. The foundation has also banded  with other NGOs to work towards a common  thing of helping the  indigent.
  One of the notable achievements of the foundation is the establishment of the Dhoni Academy of Sports and Education in Dubai, which aims to promote sports and education among the youth.  In addition to this, Dhoni also  laboriously participates in charity matches and events to raise  finances for  colorful causes.
His love for philanthropy can be seen through his constant  sweats to help those in need.  Dhoni has stated that giving back to society is a way of expressing  gratefulness for the success and  openings that he has  entered in his life. Through his foundation, he aims to make a positive impact in society and inspire others to do the same.
5) Dhoni's interest in military life and training.
While MS.Dhoni is extensively known for his cricketing career, he has always had a deep interest in military life and training. In fact, he has indeed  experienced military training and has expressed his desire to join the army after retiring from justice. 
In 2011, Dhoni was conferred with the  memorial rank of Lieutenant Colonel in the Territorial Army and  passed a 15- day training program with the Parachute Troop. He also trained with the Indian Army's elite Para Special Forces and completed a two- week-long course. 
Dhoni has  frequently been seen sporting military- inspired hairstyles and has indeed gone as far as to paint his bikes with  disguise patterns as a  homage to the fortified forces.  piecemeal from this, Dhoni is also involved in several  enterprise to support the  service.
His foundation, the MS Dhoni Charitable Foundation, works towards  furnishing education and healthcare  installations to children and families of dogfaces who lost their lives in combat. 
Dhoni has  frequently spoken about his respect for the fortified forces and their  offerings and has credited them for keeping the country safe. His interest in military life and training shows a different side to the cricketing legend and highlights his  fidelity towards serving the country in whatever way he can. 
Also Read : Sachin Tendulkar Height, Age, Girl Friend, Wife, Family, Biography, & More